Top Story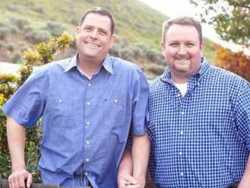 A flower shop owner in Washington State who refused floral arrangements for a same-sex wedding and was sued under state non-discrimination laws is looking to take her case to the U...
1 thru 10 of 13533 Stories
Some operators are cashing in on the CBD craze by substituting cheap and illegal synthetic marijuana for natural CBD in vapes and edibles such as gummy bears, an Associated Press investigation has found.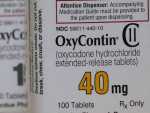 OxyContin maker Purdue Pharma and its owners expressed sympathy but not responsibility for the nation's opioid crisis as the company filed for bankruptcy protection late Sunday night, part of a move to settle some 2,600 lawsuits.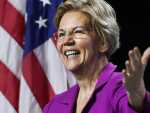 Elizabeth Warren has released a sweeping anti-government corruption proposal, providing a detailed policy roadmap for a fight she says is at the core of her presidential campaign.
South of Yuma, Arizona, the tall brown bollards rising against a cloudless desert sky will replace much shorter barriers that are meant to keep out cars, but not people.
As the nation's attorneys general debate a legal settlement with Purdue Pharma, the opioid epidemic associated with its blockbuster painkiller OxyContin rages on in state after state, killing tens of thousands of people each year.
Donald Trump lost New Mexico by 8 percentage points in 2016. Last year, his party lost a House seat and the governor's mansion. Last week, a congressional candidate went viral by taunting the president by name in an ad. Still, Trump is headed there.
Congressional Democratic leaders warned President Donald Trump on Sunday that any proposal on gun control must include a House-passed bill to expand background checks for gun purchases — or else risk no legislation at all.
British Prime Minister Boris Johnson will have his first meeting with European Commission President Jean-Claude Juncker on Monday in search of a longshot Brexit deal.
The country described by the Democrats running for president is mired in child poverty, riven with economic unfairness and broken in its approach to health care, crime and guns. The country presented by President Donald Trump is roaring and ascendant.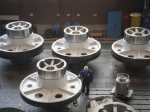 The Federal Reserve and the European Central Bank are struggling mightily to invigorate their economies at a time when growth is slowing, governments remain on the sidelines and the banks' usual stimulative tools appear less effective than in the past.
1 thru 10 of 13533 Stories