Of all the issues at stake as President Donald Trump and Democrats wrangle over his prized border wall, the latest snag is whether bargaining over the proposal should come before or after shuttered government agencies reopen.
SpaceX said Wednesday that it will build test versions of its Mars spaceship in south Texas instead of the Port of Los Angeles in another blow to the local economy that comes days after the company announced massive layoffs.
Despite a government shutdown, Hyundai and Kia are moving ahead with a recall of about 168,000 vehicles to fix a fuel pipe problem that can cause engine fires.
A prominent American anchorwoman on Iranian state television has been arrested by the FBI during a visit to the U.S., the broadcaster reported Wednesday, and her son said she was being held in a prison.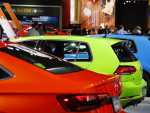 After traversing Cobo Center's massive exhibition space and ticking off the automakers, you'll notice what's not there: Namely BMW, Mercedes, Porsche, Audi or Mazda.
Egypt says archaeologists have uncovered two ancient tombs dating back to the Roman period in the country's Western Desert.
An app shilling so-called "conversion therapy" to LGTBQ youth was dropped by Apple and Amazon after outrage erupted, but that same app is still up at Google Play. Advocates for the targeted demographic want to know why.
An Idaho woman who thought she was gaining weight because of menopause discovered she actually had a 50-pound tumor that had been growing inside her for decades.
A Florida-based company featured on the television show "Project Runway All Stars" is kicking off a new line of leather accessories as part of an effort to help survivors of human trafficking.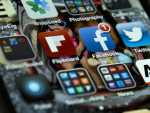 Consumer advocates and the data-hungry technology industry are drawing early battle lines in advance of an expected fight this year over what kind of federal privacy law the U.S. should have.