Gay Buffalo: The Latest
The number of breathing illnesses reported among people who vape is growing. Health officials are now looking into more than 150 possible cases in 16 states.
New rules on gender identity at schools are causing a stir in Portugal, where some parents are expressing alarm that transgender children will be able to choose which bathroom they use.
Sexual violence carried out by Myanmar's security forces against the country's Muslim Rohingya minority was so widespread and severe that it demonstrates intent to commit genocide as well as warrants prosecution for war crimes and crimes against humanity.
The Chester County District Attorney's Office in Pennsylvania announced a priest has been arrested and accused of stealing nearly $100,000 from his church and allegedly used that money to pay for travel and men he met on Grindr.
Pete Buttigieg's campaign has struggled to reach African-American voters. A recent campaign event in a historically African-American neighborhood that drew mostly whites was a reminder of that persistent disconnect.
Rapper Young Thug was interviewed by Big Boy on Real 92.3 LA Wednesday and opened up about his sexuality.
Tokyo Olympic organizers are offering high-end hospitality packages to Japan residents with prices soaring to 6.35 million yen — about $60,000.
HBO Max, the new streaming service from Warner Media, has been announcing a number of projects, including a "Gossip Girl" reboot and a "Dune" spinoff. Now, the company is announcing a "Practical Magic" prequel series called "Rules of Magic."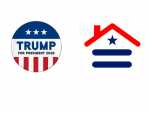 The Log Cabin is getting emptier, even as conservatives can barely bring themselves to mention the endorsement that the national group of LGBTQ conservatives gave Donald Trump.
How companies run by Miami businessman Jorge A. Perez and his associates were able to drive so many hospitals into the ground so quickly, devastating their communities, is a story about the fragility of health care in rural America.
Republican candidate for Louisiana governor Ralph Abraham has released a new TV ad that takes aim at abortion rights and the transgender community as he works to draw attention for his campaign.

It's always special when Michael Feinstein appears at the club that bears his name, but it becomes spectacular when he is joined with the defiantly ageless Marilyn Maye.
Planned Parenthood clinics are charging new fees, tapping into financial reserves, and warning of more unintended pregnancies and sexually transmitted diseases in the wake of its decision to quit a $260 million federal family planning program.
New York University air and ocean scientist David Holland, who is tracking what's happening in Greenland from both above and below, calls it "the end of the planet."
What I learned, besides fascinating facts about rabies, its transmission and the horrible ways one can die from it, was that any one of us is a mere cat scratch away from financial peril if we aren't lucky enough to have good health insurance.
President Donald Trump is misrepresenting the facts about his proposal to freeze Obama-era fuel economy requirements at 2021 levels.
A mix of homegrown chefs and transplants from other cities have been opening risk-taking and award-winning restaurants, offering creative spins on American food and authentic takes on cuisines like Venezuelan and Vietnamese.
More women may benefit from gene testing for hereditary breast or ovarian cancer, especially if they've already survived cancer once, an influential health group recommended Tuesday.
Airlines expect record crowds over the week-long Labor Day period, continuing a rise in travel that has boosted the airlines' profits all year.
EDGE was on hand for the Gay Days 2019 Kick-off Party at the Wyndham Orlando Resort.