1 thru 10 of 7473 Stories
Some operators are cashing in on the CBD craze by substituting cheap and illegal synthetic marijuana for natural CBD in vapes and edibles such as gummy bears, an Associated Press investigation has found.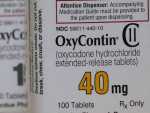 OxyContin maker Purdue Pharma and its owners expressed sympathy but not responsibility for the nation's opioid crisis as the company filed for bankruptcy protection late Sunday night, part of a move to settle some 2,600 lawsuits.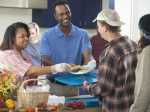 The 10 Democrats who took the debate stage on Sept. 12 discussed many critical issues, from health care and climate change. But one important topic they didn't discuss was access to healthy food.
Phyllis Newman, a Tony Award-winning Broadway veteran who became the first woman to host "The Tonight Show" before turning her attention to fight for women's health, has died. She was 86.
the new numbers suggest that fears of the Trump administration's immigration crackdown may be a significant factor in the slippage.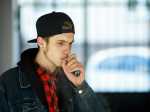 Many people don't know what is contained in these vaping devices, what the reported health effects actually mean, and, most importantly, why all of this developed so quickly, considering that e-cigarettes have only been popular for fewer than 10 years.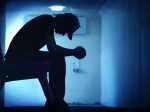 A new study published in JAMA Psychiatry found that exposure to attempts by professionals to change a person's gender identity from transgender to cisgender is associated with a range of adverse mental health outcomes, including suicide attempts.
In the wake of the latest mass shooting in Texas, news agencies, politicians and pundits searched for explanations and solutions.
Harry Potter author J.K. Rowling has made a substantial donation for research into the treatment of multiple sclerosis at a center named after her late mother.
With more money — the government had a record $2.4 billion to spend on Alzheimer's research this year — the focus has shifted to exploring multiple novel ways of attacking a disease now considered too complex for a one-size-fits-all solution.
1 thru 10 of 7473 Stories