1 thru 10 of 2154 Stories
The U.S. Constitution spells it out clearly, but the modern State of the Union address — the pageantry, the televised address and the agenda-setting message — is a far more recent tradition.
A senior German official says neighboring countries are closely watching Germany's political debate on phasing out the use of coal.
President Donald Trump canceled House Speaker Nancy Pelosi's planned trip to Belgium and Afghanistan just hours before the congressional delegation, known as a CODEL, was set to depart. But can he do that? The AP explains.
The Washington, D.C, attorney general says a restaurant will be fined $7,000 for stopping a transgender woman outside a bathroom and asking for her ID.
The far-right leader's first two weeks on the job have been filled with missteps and communication gaffes and little of his promised sweeping changes — underscoring a steep learning curve.
Just two months after a wildfire wiped out Paradise, California, officials are gearing up for this year's fire season and fear the government shutdown could make it even more difficult than one of the worst in history.
Of all the issues at stake as President Donald Trump and Democrats wrangle over his prized border wall, the latest snag is whether bargaining over the proposal should come before or after shuttered government agencies reopen.
A prominent American anchorwoman on Iranian state television has been arrested by the FBI during a visit to the U.S., the broadcaster reported Wednesday, and her son said she was being held in a prison.
If they punch back too hard, they could be accused of playing Trump's game. If they ignore him entirely, they risk appearing unprepared to take on a president who knows few boundaries.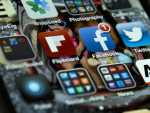 Consumer advocates and the data-hungry technology industry are drawing early battle lines in advance of an expected fight this year over what kind of federal privacy law the U.S. should have.
1 thru 10 of 2154 Stories