Top Story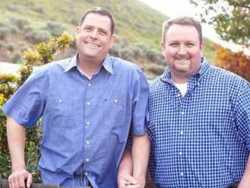 A flower shop owner in Washington State who refused floral arrangements for a same-sex wedding and was sued under state non-discrimination laws is looking to take her case to the U...
1 thru 10 of 49712 Stories
Two Pulse nightclub shooting survivors organized a march last Saturday to connect so-called "overcomers" of homosexuality. This takes place shortly after a petition has gained thousands of signatures to ban conversion therapy.
Some operators are cashing in on the CBD craze by substituting cheap and illegal synthetic marijuana for natural CBD in vapes and edibles such as gummy bears, an Associated Press investigation has found.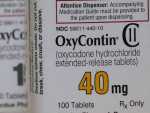 OxyContin maker Purdue Pharma and its owners expressed sympathy but not responsibility for the nation's opioid crisis as the company filed for bankruptcy protection late Sunday night, part of a move to settle some 2,600 lawsuits.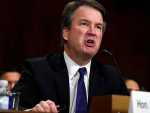 President Donald Trump on Monday said Supreme Court Justice Brett Kavanaugh is under assault, following a New York Times story about a sexual misconduct allegation that was revised to reflect that the alleged victim couldn't recall the incident.
A bout of loud lesbian sex that was mistaken for fighting led to a totally different fracas in which a motel guard claims one of the women attempted to shoot him in the head.
Congressional Democratic leaders warned President Donald Trump on Sunday that any proposal on gun control must include a House-passed bill to expand background checks for gun purchases — or else risk no legislation at all.
Ten years ago, Gareth Thomas, a star rugby players who hails from Wales, made international headlines when he came out as gay. Now Thomas has come out again - as HIV-positive.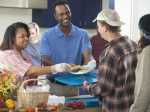 The 10 Democrats who took the debate stage on Sept. 12 discussed many critical issues, from health care and climate change. But one important topic they didn't discuss was access to healthy food.
Albert Nabonibo shocked many Rwandans in August when he revealed in an interview with a Christian YouTube channel that he is gay in a country where such a public assertion of homosexuality is unheard of.
Phyllis Newman, a Tony Award-winning Broadway veteran who became the first woman to host "The Tonight Show" before turning her attention to fight for women's health, has died. She was 86.
1 thru 10 of 49712 Stories