1 thru 10 of 1412 Stories
A New York couple recall their wedding officiated by Ruth Gater Ginsburg.
France's highest court ruled on Aug. 16 that a trans woman cannot be listed as the mother of her own biological child without going through a second parent adoption process.
In 2019, there were slightly less than 1 million same-sex couple households in the U.S., and a majority of those couples were married, according to new figures the U.S. Census Bureau released Thursday.
A new set of cheeky, 20-seconds ads by packaged foods giant Dole offends One Million Moms.
A court has granted Carol Burnett temporary custody of her teenage grandson as the boy's mother struggles with substance abuse.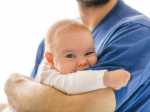 A federal court sided with a married same-sex couple against the Trump administration in a case involving the government's attempt to treat the child, born in Canada, as though her parents were unwed.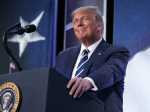 President Donald Trump's older sister, a former federal judge, is heard sharply criticizing her brother in a series of recordings released Saturday, at one point saying of the president, "He has no principles."
A new children's book features a non-binary child as its main character.
Millions of seniors 65 and up, one of the populations most vulnerable to the virus, live with a school-age child. For those households, the new school year means reconsidering interactions from family dinner to bedtime hugs.
Can a man and a woman be happily married when both are attracted to the same sex? For a Utah couple, the answer is yes.
1 thru 10 of 1412 Stories