1 thru 10 of 1445 Stories
YouTube style expert Alex Costa offers his tips for how to manage your COVID coif.
A Michigan court on Thursday ordered a barber to close his shop and stop defying the state's coronavirus restrictions, though he vowed to keep cutting hair.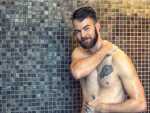 As temperatures rise, so does the beating on our skin. Fortunately, there's an arsenal of skincare lines to tackle the daily grind.
Out actor Cheyenne Jackson took to Instagram over the weekend to open up about his struggles with his hair, noting that he's had five hair transplants.
Having a beard in a bar fight might be an advantage: beards act as a protective layer in absorbing the impact of physical blows according to the University of Utah study
Lifestyle, fashion and beauty influencer Joe Conza shares his tips for staying fresh-faced even if you're the only one who will see how good you look.
Soap is inexpensive and ubiquitous; it's a consumer product found in every household across the country. Yet few people know the long and dirty history of making soap, the product we all rely on to clean our skin.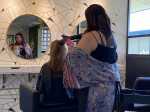 As salons reopen in much of the country, they must navigate new government guidelines designed to balance a restart of the economy against the possibility of reigniting the pandemic.
The coronavirus has revived a hairstyle in East Africa, one with braided spikes that echo the virus' distinctive shape.
EDGE resident stylist Lance Collins offers tips for keeping your hair neat and clean during quarantine.
1 thru 10 of 1445 Stories