1 thru 10 of 2894 Stories
The Chester County District Attorney's Office in Pennsylvania announced a priest has been arrested and accused of stealing nearly $100,000 from his church and allegedly used that money to pay for travel and men he met on Grindr.
A woman charged with spray-painting racist, anti-gay and anti-Semitic graffiti on the county Democratic Party's offices, an art center and an elementary school in Norman, Oklahoma, was hospitalized for medical and mental health treatment.
After years of abuse allegations a practitioner of so-called "conversion therapy" and his wife now face charges of human trafficking, abuse, labor violations, and other crimes.
Milton Bradley was a 72-year-old World War II Navy veteran living in Savannah, Georgia, in May 1994 when he met Gary Ray Bowles, a serial killer who had already taken the lives of two men and was looking for his next victim.
The governor of Florida has signed the death warrant of a confessed killer who murdered a number of gay men more than two decades ago, media reports say.
She's been called Jeffrey Epstein's madam, the woman who recruited girls for his sexual appetites, and at times his social planner and household organizer in places ranging from New York to Palm Beach, Florida.
A well-known left-wing British journalist says he was pushed to the ground and kicked in the head in what he described as a "blatant premeditated assault."
A California man who previously escaped from jail and was on the run for a week was convicted Friday of kidnapping and torturing a marijuana dispensary owner who he mistakenly believed had buried large sums of money in the desert.
A man suspected of placing two devices that looked like pressure cookers in a New York City subway station on Friday, causing an evacuation and snarling the morning commute, has been apprehended, police said.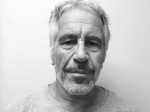 The New York City medical examiner on Friday ruled Jeffrey Epstein's death a suicide, confirming after nearly a week of speculation that the financier hanged himself in his jail cell.
1 thru 10 of 2894 Stories