Watch: Massively Popular YouTube Star Dan Howell Comes Out as Gay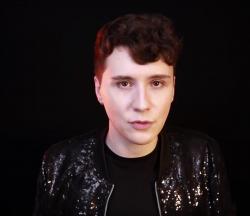 Dan Howell, a YouTube star with over 6.4 million subscribers, shared a new video Thursday in which he came out as gay.

In his 45-minute video, titled "Basically, I'm Gay," Howell, 28, opened up to his fans about how he came to terms with his sexuality and how he thought people would label him. He also discussed being bullied, and wanted to share his stories to help those struggling to come out.

"Based on your circumstance, you might not feel ready to tell people yet, or that it's safe, and that's fine too," Howell said. "Just know that living your truth with pride is the way to be happy. You are valid. It gets so much better. And the future is clear. It's pretty queer."

As of this writing, Howell is the no. 1 trending spot on YouTube and his video has already earned nearly 4 million views.

"Queer people exist," he added. "Choosing not to accept them is not an option. To anyone watching this that isn't out, it's OK. You're OK. You were born this way. It's right. And anyone that has a problem with it is wrong."

Howell rose to e-fame as part of the duo "Dan & Phil" with friend Phil Lester. The pair had been making YouTube videos since 2006, but first started working together in 2009, Variety reports. They also hosted an entertainment show on BBC Radio 1.

After sharing the video, Howell took to Twitter to thank fans for their support.





YouTube has recently come under fire after the company came under fire for allowing a Canadian comedian and political commentator to post personal attacks against gay journalist and YouTuber Carlos Maza. After an outcry, YouTube head Susan Wojcicki offered an apology to LGBTQ people, but still won't remove the content.

Watch Howell's video below.
Comments on Facebook